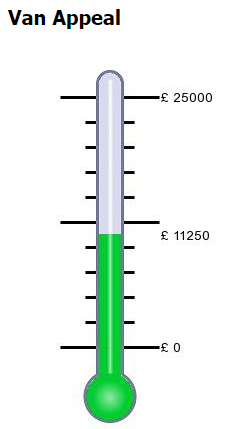 As of October 2021, our Van Appeal total is up to £11,250.00
With the continuing and growing requirements of help for the homeless, we are finding that we need more and more vehicles and transport methods to carry out our outreach activities.
We are currently in our 5th year as Homeless Hampers, and, our 1st year as a registered Charity. In this time, our workload has increased tenfold and now we have realised that we finally need a Homeless Hampers own vehicle, rather than the continuation of our own.
Although we do currently use some of our personal vehicles for such activities, we feel that a van would provide us with a much more practical and adaptable method of transport.
This would allow us to both transport many more goods at once, as well as helping to move larger items for the people that we do re-home. Items including things like beds, furniture, electronics, warm clothing and other items such as sleeping bags etc.
We do not like to ask for such assistance, but, we feel a need to on this occasion in order to help us, to help the homeless.
Over 200,000 households alone are home in England itself and for the last five years, core homelessness has grown year on year in England, reaching a peak before the pandemic, when the numbers of homeless households in England jumped from 207,600 in 2018 to 219,000 in 2019. (figures taken from crisis.org.uk website – 12/01/2021)
We are looking to obtain a van either through lease hold or sponsorship. We may even be in the position to purchase one at a reasonable price and not have a huge impact on our charitable funds that our needed to support our homeless friends and less fortunate communities.
If any one can help, advice or support our cause we would be grateful if you could contact us.
We have also set-up a GoFundMe page to try and build up some contributions
https://www.gofundme.com/f/qcvvn6-homeless-hampers-van-fundraiser?member=8791306&sharetype=teams&utm_campaign=p_na+share-sheet&utm_medium=copy_link&utm_source=customer
Thank you in advance and stay safe
💛 HH Team 💛