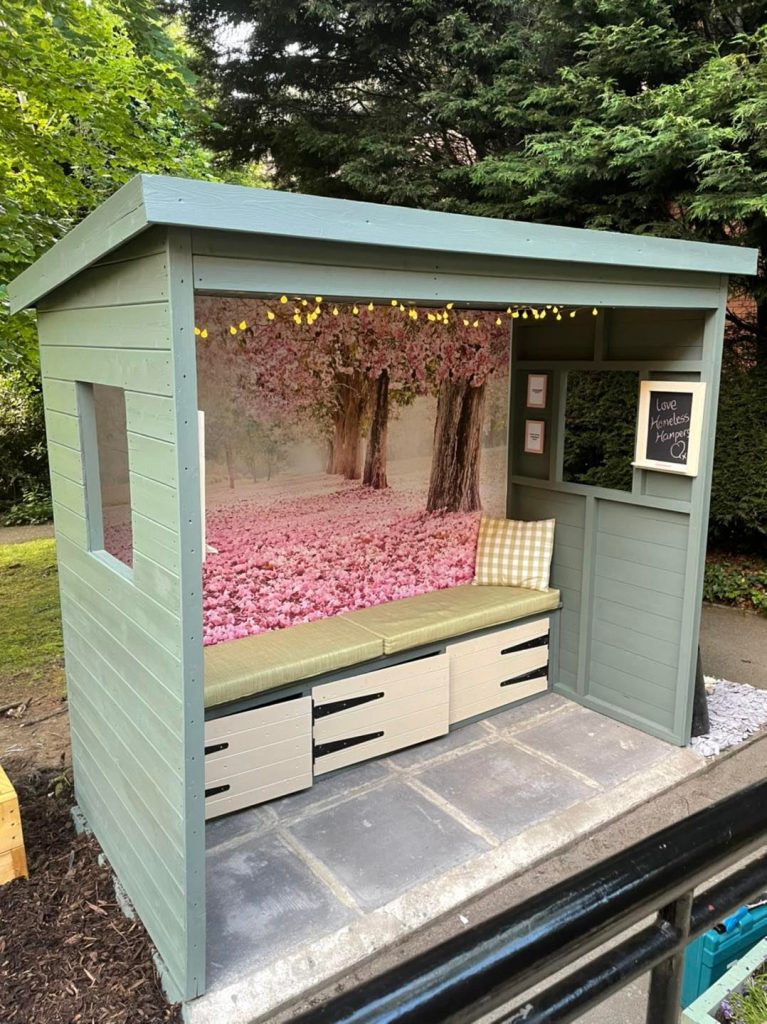 Francis Street Garden
We were asked to take on a makeover project, for a ladies homeless hostel and revamp their garden and shed. The resident ladies put forward their ideas and their vision of what they wanted.
Our new trustee, Harriet, took on the challenge of managing the project and making this happen. She actually built the planters for the project herself and then co-ordinated a team of volunteers.
In 2 days we managed to achieve this, a completely humbling experience for us all. Today, the manager of the hostel called us to thank us and to give us feedback from the ladies. Each and everyone is excited and one even commented that we had given her a space where she can take herself away from her current life to a place she can be happy. Just to hear this, we know we achieved what we set out to do, which was to give the ladies a haven, a happy place.
Can we just mention that, due to safeguarding, we never mention the location of the hostels we support.
Can we say a special thank you to:
Leeds Wood Recycling for providing and preparing the wood we used for this project.
Seagulls paint for the huge discount on the paint.
Homebase Moortown for donating the soil and
plants, we look forward to the garden bloom.
Once again, thanks to everyone that volunteered and contributed their valuable time, this includes our hands on trustees Sally, Christine, Ian and Harriet.
Team Hampers