Asda – Green Token Giving
1st October 2021 – Voting Update
Following on from the Green Token Giving scheme that we have been part of since August 1st 2021, we are delighted to announce that we have won the vote at our regional store!
As a result, and once the votes are verified, we will receive a £500.00 donation from the scheme.
Once again, thank you so much to every single person who voted for Homeless Hampers, we could not do any of this without your support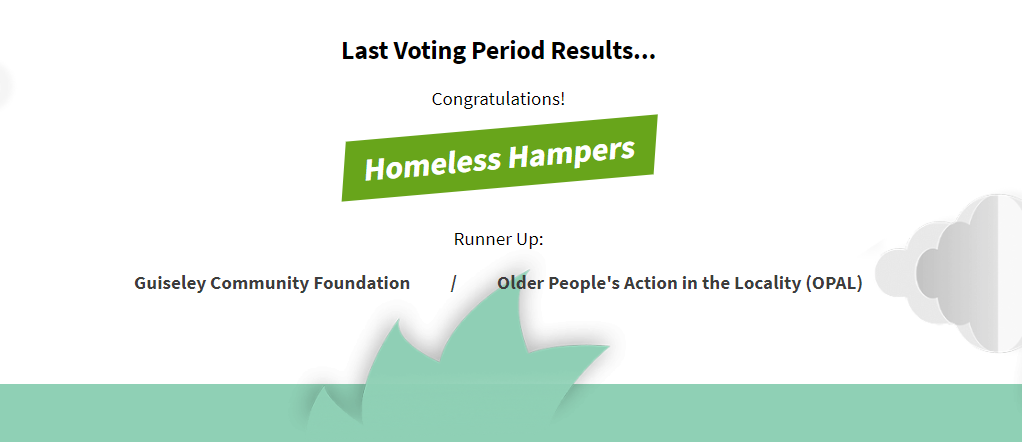 ---
The Green Token Giving Scheme
Each year, the Asda Foundation invests over £1.4m to more than 4,000 good causes through the Green Token Giving campaign.
In store Green Token Giving activity is currently on pause, due to COVID restrictions, but, Asda have decided to bring it online!
Your Vote
We were up against another 2 local charities/causes and the cause with the most online votes will receive a £500.00 donation. Second and third place will each receive a £200.00 donation, so every vote counted in order to try and help us get the top spot.
As of October 1st 2021, the results are available to view at the bottom of the page via the following link;
https://www.asda.com/green-tokens/store?store=4147
As always, your support and donations are hugely appreciated and a vote for Homeless Hampers through the Green Token Giving campaign would be amazing 💛